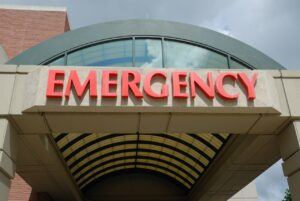 The Basics Of Hospital Indemnity Insurance
There are a variety of insurance products developed to help meet your individual needs. One specific product that many consumers may find beneficial are Hospital Indemnity products.
They can fulfill needs for almost every age group. They help cover some of the expenses that general insurance doesn't cover or fill in many of the cost sharing (co-pays and deductibles) expenses associated with health insurance.
These can highly beneficial for those in the senior market. If you are concerned about the out of pocket costs associated with your health insurance plan (including those in the senior market with Medicare, Medicare advantage plans etc) consider hospital indemnity plans.
How Do Hospital Indemnity Insurance Plan Work?
Hospital Indemnity Plans pay a cash payment directly to you (the patient). Here is a list of the more common items they can typically cover:
Hospitalizations (receive cash payments per day you are hospitalized)
Ambulance Rides (receive a cash payment when you are transported to the hospital via ambulance)
Surgical Procedures (receive a cash payment when you need to receive a surgical procedure)
Emergency Room (receive cash payment in the event you have to go to the emergency room)
Cancer Diagnosis (receive a lump sum upon qualifying cancer diagnosis)
Please note that plans available depend on the carrier and your specific location. Much of the time you can start with a simple indemnity policy and just add on to the policy.
For example a base policy with a carrier may pay $150 hospital daily benefit for up to 3 days. You may want to increase that amount to $250 or $500 for up to 7 days. Perhaps you would like to add on an ambulance rider benefit or a cancer benefit. Many carrier plans are developed to help consumers select and build a plan that meets their needs.
It is important to note that some but not all indemnity plans may have the option to add Cancer or Critical Illness to the policy (these add a cash benefit in the event there is a diagnosis such as cancer). There are also some seperate Cancer and Critical Illness policies that are sold as well.
Who Should Be Looking At Hospital Indemnity Insurance?
If you are in the Senior market these plans can help fill in out of pocket gaps associated with Medicare Advantage plans therefore helping you control your out of pockets costs.
For those that are under age 65 the potential financial benefits are much the same. Many insurance plans may have very high deductibles and can cause significant stress in the event of a medical event. An indemnity policy can be an affordable strategy to help offset many of those costs and it pays a direct cash payment to you, not the provider.
The Big Picture For Indemnity Policies
While it is true that indemnity policies can be an effective (and smart) strategy to help manage out of pocket cost, there are others costs that we don't often consider. These include many of the unforeseen costs associated with a medical event and or hospitalization.
Some of these include:
Travel Costs (those associated with getting treatment if facility is out of such as gas and hotel costs.)
We may not think of these extra costs but having the indemnity policy can help create a piece of mind and buffer for the unplanned expenses.
Connect With Your Insurance Partner At Lifetime Care Partners To Learn More.