Medicare & Women's Health
---
Since Medicare began in the 1960s, over half of all beneficiaries are and have been women. Since Medicare not only covers individuals age 65 and over, many women's health related benefits have been added to the program to ensure access to preventive care, routine checkups, screenings and exams that are vital to their overall health and well-being.
As of 2019, women accounted for approximately 56% of all Medicare beneficiaries, a trend that has been going on for over 50 years.
Medicare covers many benefits designed to help detect and treat conditions that are specific to women, including a Well Woman exam, bone mass measurements, mammograms, breast cancer recovery, and more. The passing of the Affordable Care Act in 2010 added many preventive benefits to Medicare, which are covered 100%
Well Woman Exam
The Well Woman Exam is part of the annual Wellness visit provided by Medicare Part B. During this exam, Medicare will cover a pelvic exam, Pap tests and a Clinical Breast Exam. While the Wellness exam is every 12 months, the Well Woman Exam is only covered every 24 months. For those under age 65, Part B will also cover the Human Papillomavirus (HPV) test as part of the Pap test once every 5 years if they're over the age of 30.
For individuals that are considered high risk for cervical or vaginal cancer, or if they're of child-bearing age and had an abnormal Pap test in the past 36 months, Medicare covers the screening tests once every 12 months. To be considered high risk, Medicare will look at their personal health history, history of a sexually transmitted disease, or if they've had fewer than three negative Pap tests in the last seven years.
As long as the beneficiary is going to a doctor or other qualified healthcare provider (like a gynecologist) that accepts Medicare assignment, there would be no copay or coinsurance for the lab Pap test, HPV test, Pap test specimen collection, or the pelvic or breast exams.
Bone Mass Measurements
Medicare Part B covers a bone mass measurement test once every 24 months if the beneficiary meets one or more of the following conditions:
• Doctor determines they're estrogen deficient and at-risk for osteoporosis
• Their X-rays show possible osteoporosis, osteopenia (beginning stages of osteoporosis), or vertebral fractures
• They're taking prednisone or other steroid-type drugs or are about to begin this treatment
• They're being monitored to see if their osteoporosis drug therapy is working
Beneficiaries pay nothing for this test if their doctor or other qualified healthcare provider accepts assignment.
Mammograms
Medicare Part B covers one baseline mammogram if the beneficiary is between the age of 35-39, then:
• Covers a screening mammogram once every 12 months if they're age 40 or older
• Covers a diagnostic mammogram more frequently than once a year, if medically necessary
For a screening mammogram, this is covered every 12 months as a preventive benefit under Medicare Part B (and the beneficiary has the test done with a doctor that accepts assignment). For a diagnostic mammogram, this is covered more frequently but would fall under the Part B deductible (if applicable) and the 20% Part B coinsurance.
Breast Reconstruction
Medicare does not cover any cosmetic surgery, but does provide a benefit for individuals that have gone through a mastectomy as part of their breast cancer treatment. Part B will cover some external breast prostheses (including a post-surgical bra) after a mastectomy if it takes place in an outpatient setting. Part A covers surgically implanted breast prostheses after a mastectomy if the surgery takes place in a hospital/inpatient setting.
Beneficiaries pay the Part A deductible if done in a hospital/inpatient setting. Or the Part B deductible (if applicable) and the 20% Part B coinsurance if done in an outpatient setting.
Other Covered Services
Because there are many women covered by Medicare under the age of 65, there are other women's health related items that are covered by Medicare, including:
• Testing for HIV and other sexually transmitted diseases
• Treatment for pelvic and vaginal infections
• Treatment for abnormal vaginal bleeding
• Contraception counseling
• Menstrual pain and irregularities
• Menopausal management
Sources:
• https://www.medicare.gov/coverage/preventive-screening-services
• https://www.medicare.org/articles/does-medicare-cover-gynecology/
• https://www.kff.org/medicare/state-indicator/medicare-beneficiaries-by-sex
---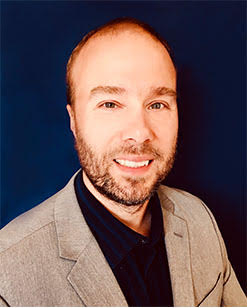 Got Questions? I'm here to help!