What Are Dual Special Needs Plans
The goal of this presentation is to provide essential information and guidance to individuals that qualify for both Medicare and Medicaid, included is some background on how the two programs are different but work together, and what healthcare options are available to Dual Eligible beneficiaries.
Medicare & Medicaid
While Medicare and Medicaid are both overseen by the Centers for Medicare and Medicaid Services (CMS), they provide very different coverage. Medicare is a federal healthcare program for individuals over the age of 65 or those of all ages with certain medical conditions, like ALS Lou Gehrig's disease, end-stage renal disease, or those that have received Social Security Disability Income payments for 25 or more consecutive months.
Medicaid is a joint federal and state program that provides financial assistance to individuals with limited income and resource to help pay the cost of their healthcare. While Medicaid recipients may receive coverage through special insurance programs, Medicaid is truly just a financial tool.
Those who qualify for both Medicare and Medicaid are referred to as Dual Eligible, and you'll see that terminology referred to many times throughout this presentation. These individuals are covered by the state's Medicare Savings Program, which is the portion of the Medicare program that serves Medicare beneficiaries.
Medicare Savings Program
Each state has established a Medicare Savings Program to serve their Dual Eligible individuals. This program offers various levels of financial assistance to help cover some or all costs of the Medicare program, these levels include:
• Full Benefit Dual Eligible (FBDE)
• Qualified Medicare Beneficiary (QMB)
• Specified Low Income Medicare Beneficiary (SLMB)
• Qualifying Individual (QI)
• Qualified Disabled and Working Individual (QDWI)
Eligibility for these levels is based on the beneficiary's level of income and resources (money in a checking or savings account, stocks, bonds, etc.) Resources does not include their home, their car, a burial plot, up to $1,500 for burial expenses if that money has been put aside, furniture, or other household or personal items.
Medicare Savings Program Continued

As you can see, individuals at the FBDE or QMB levels will receive financial assistance for their Part A (if applicable) and Part B premiums, all Medicare cost-sharing and deductibles. When it comes to Dual SNPs, those are the two categories where these program are best suited.
Also, any individual at the QI level or above would quality for Extra Help paying for their Medicare Part D drug coverage. In fact, one of the best ways to see if a beneficiary may qualify for any level of the Medicare Savings Programs is to start the application process for Extra Help/Low Income Subsidy.
Medicare & Medicaid Working Together
Access to Healthcare
Dual Eligible individuals must see doctors and facilities that participate not only with Medicare, but the state Medicaid network as well. Depending on the state, this can be one of the most difficult things for a Dual Eligible to navigate, as many Medicaid networks change on a regular basis, making it hard to keep track of your doctor's participation.
As a best practice, it's always encouraged that a Dual Eligible double check with their doctor/facility that they are still participating in the Medicaid network before each visit to avoid any issues in coverage.
Coordination of Benefits
Medicare is the primary payer, meaning they must be billed first so they can process and pay for any Medicare-approved services. Medicaid is the payer of last resort, meaning that all other payers must be billed prior to Medicaid receiving the final billing. With just Medicare and Medicaid, Medicare is first and Medicaid is secondary. Once again, this is specific to individuals that qualify for their Part A and B cost sharing to be covered by the Medicare Savings Program.
Healthcare Options
Dual Eligible individuals have choices when it comes to their healthcare. They can have just Original Medicare Part A and Part B and Medicaid, Original Medicare + Medicaid + Employer Coverage if available (Medicaid would be the payer or last resort in this situation), or could enroll in a Medicare Advantage plan.
Types of Medicare Advantage Plans
This portion of the presentation is to build awareness to the various Medicare Advantage options that exist, including Health Maintenance Organizations (HMO), Preferred Provider Organizations (PPO), Private-Fee-For-Service (PFFS) and Special Needs Plans (SNP).
Special Needs Plans
SNPs are a specific subset of the Medicare Advantage plans that limit their membership to people with specific diseases or characteristics. There are three types of SNPs:
• Chronic Condition – for those dealing with specific conditions like heart failure, chronic pulmonary diseases, diabetes, end-stage renal disease, etc. Each plan will indicate which chronic condition would qualify a beneficiary for enrollment
• Institutional – for individuals who are residents of an institution, like a long term care facility or specific assisted living facilities.
• Dual Eligible – for individuals who are recipients of both Medicare and Medicaid
Dual Special Needs Plans
In order to be eligible to enroll in a Dual SNP plan, the beneficiary must:
• Have Medicare Part A and Part B
• Have Medicaid (either FBDE or QMB levels). Note, some DSNP plans will allow an individual with SLMB or QI to enroll in the plan, but since they are not receiving their Medicare cost-sharing coverage from Medicaid it may not be beneficial for them to do so.
• Must live in the plan's service are (county based).
All Dual SNPs are network based, so they can be an HMO, HMO POS, or PPO plan. There are no PFFS Dual SNP plans on the market. Because of the Dual Eligible also receiving Extra Help, all DSNP plans include prescription drug coverage. Over and above a regular Medicare Advantage plan, Dual SNPs really are tailored specifically to take care of their unique situation.
Benefits
Dual SNPs cover all Medicare-approved services, and may include additional items not covered by Medicare, like dental, vision, hearing, transportation, over-the-counter items, an expanded formulary, post-discharge meals, at home services, personal emergency response systems, and more. It's important to note that these additional benefits will vary by plan, depending on where the beneficiary resides.
Provider Choices
Because all Dual SNPs are network based, it's important to note the restrictions of the plans. HMOs will only allow beneficiaries to utilize in-network doctors and hospitals, while the PPO plan may allow for out-of-network providers to be covered. However, it's important to check with the out-of-network provider to verify they accept Medicaid prior to receiving services.
Care Coordination
Each Dual SNP program includes a built-in benefit called Care Coordination. This is a special program designed to assist eligible members in receiving the best care possible so they can better manage their chronic conditions, access the best care available, and have better health outcomes.
Depending on the level of need, a Dual SNP beneficiary may be assigned a care coordinator who will work as the liaison between the member and the plan, doctors, hospitals, and pharmacies, to make sure there are no issues with the member accessing and receiving coverage, and to help them manage their chronic conditions.
When Can You Join?
Dual Eligible individuals can enroll in a Dual SNP plan after becoming newly eligible for Medicaid, or any time of the year thereafter. There exists a Special Election Period that can be utilized once per quarter for the first three quarters of the year (Jan-Mar, Apr-June, July-September), and they can use the Annual Election Period during the last months.
Sources
https://www.medicare.gov/your-medicare-costs/get-help-paying-costs/medicare-savings-programs
https://www.medicare.gov/sign-up-change-plans/types-of-medicare-health-plans/medicare-advantage-plans
https://www.medicare.gov/sign-up-change-plans/types-of-medicare-health-plans/special-needs-plans-snp
---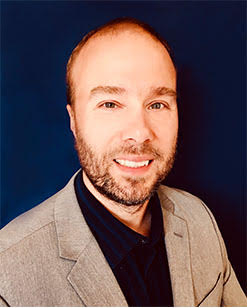 Got Questions? Contact me, I am here to help!